Product: Pilgermann | ISBN 13: 9780330280945 | ISBN 10 : 0330280945 | Author: Hoban, Russell
Buy Now! Discounted Copy of Pilgermann at Reading World Books - Best Store Ever!
[Store Reading World Books Reading World Store Reading World Magazine Books]
[modern]
Paperback
Hoban, Russell
NA
Pan Macmillan
Pilgermann
Fiction
NA
NA
'Pilgermann,' by Hoban, Russell, 9780330280945, available at readingworldmagazine.com and readingworldstore.com - Where can I buy books?
NA
There are currently no returns for used books.
Used
240
NA
10.9 ounces
1
11.19
NA
14
CANADA POST/EXPRESS
9780330280945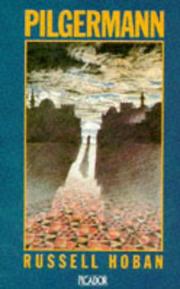 NA
1984
2021-09-03 00:00:00 +0000 UTC
Where You Can Find a Copy of : 'Pilgermann,' by Hoban, Russell : 9780330280945 : Reading World Books : Reading World Magazine : Best Gift Store Near Me in var_year
2021-09-03 00:00:00 +0000 UTC
comments powered by

Disqus